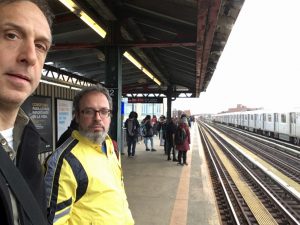 I've been sketching people on the subway a lot this past year, as has fellow subway sketcher and Jackson Heights resident, Jonny Goldstein.
We've been talking for a while about riding the subway together and sketching as we go. One morning recently did just that, riding the 7 train line end to end. It was a great excursion, and I came away with 19 drawings, all of which I'm pretty happy with. The drawing energy was really focused, knowing there was a fellow sketcher in the car, and that the journey had no destination other than to gather images.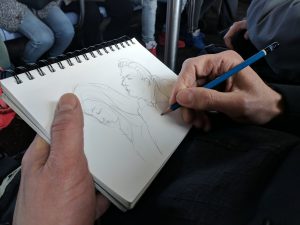 This is all coming together in an upcoming show in March, at a great cafe gallery in Jackson Heights, Espresso 77. It's going to be an interesting collage of styles, formats and sizes. The opening will be Friday March 16th, 6–9PM.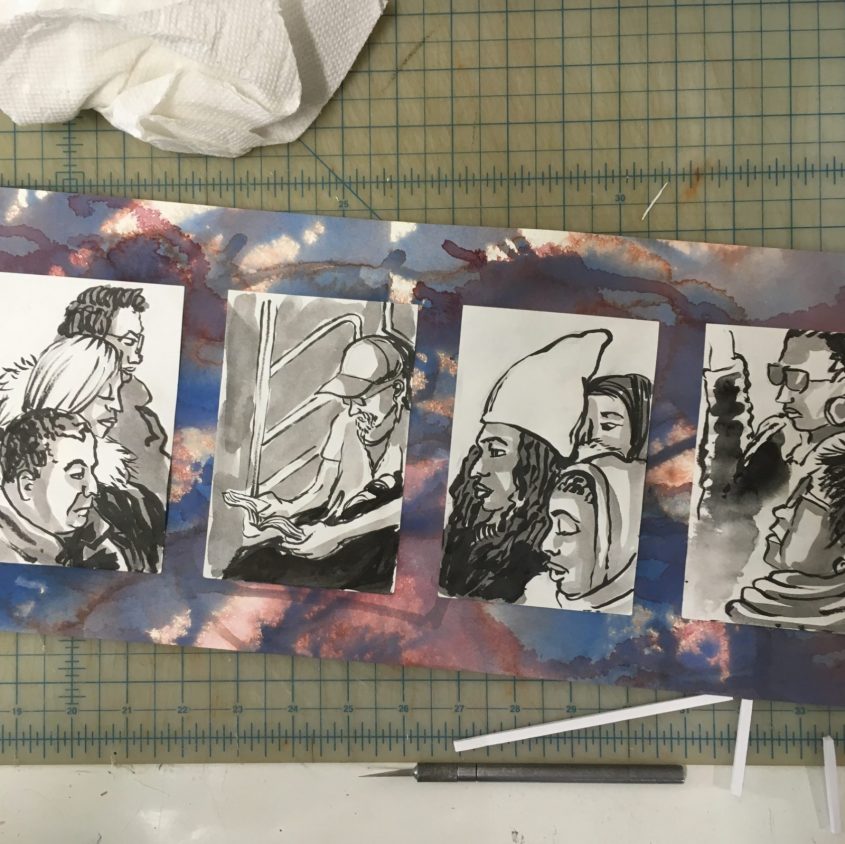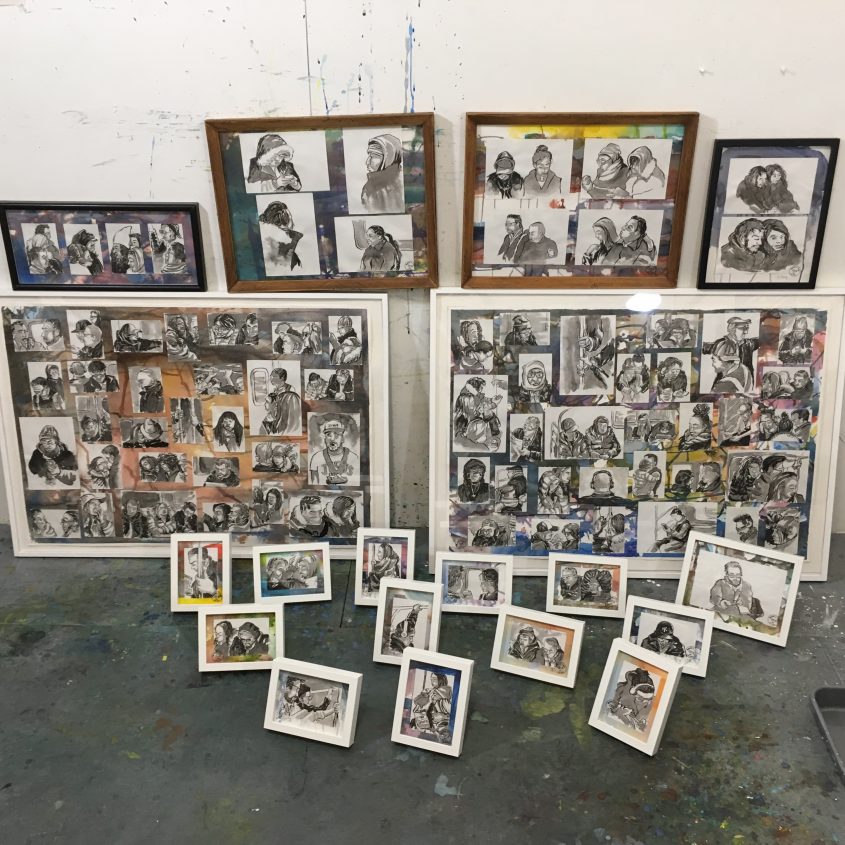 Subway Series - Drawings from the New York City subway
A two-man show by Jonny Goldstein and John Kitses
Opening Friday March 16, 2018
6–9PM
Espresso77
35-57 77th St, Jackson Heights, NY
Google Maps: https://goo.gl/maps/b8sFRxrkzSA2
Below are a few images from the sketching trip, and the past year.